Sponsorship
Interested in becoming a sponsor or community partner of Freestyle Vancouver?
Freestyle skiing is one of the premier spectator sports for World Cups and the Olympic Games. Your company could be part of the excitement. As a sponsor of the Vancouver Freestyle Ski Club – a member of the British Columbia Freestyle Ski Association and governed by the Canadian Freestyle Ski Association – your company's name could be linked with these amazing athletes as we cherish the huge success of our Vancouver Olympic & Paralympics!
As a sponsorship partner, we can offer you various options based on your level of sponsorship. Download our sponsorship package and we can discuss our best we can support your brand on the mountain.
We would like to thank the generous support of our sponsors and partners:
Cypress Mountain  www.cypressmountain.com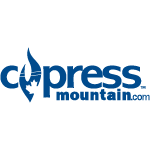 Grouse Mountain www.grousemountain.com
NorthShore Ski & Board https://shop.northshoreskiandboard.com/
Comor Sports https://comorsports.com/
Province of British Columbia